"I am passionate about educating patients about how their bite problems relate to the health of their teeth and gums, and I love seeing the pride they take when their smiles are transformed.
"Orthodontics demonstrates how with cooperation and hard work, we can achieve anything. Orthodontics requires the entire team, including the patient, to work together. And when we all do, the transformations in people's teeth, and in their lives, are extraordinary!" — Dr. Jeannotte
Born and raised in Vancouver and now residing in Port Moody, BC since 2012, Dr. Neville Jeannotte has been practicing orthodontics for more than a dozen years. He loves getting to know the person behind the patient, and hearing their stories.
It's rewarding for Dr. Jeannotte to see how young patients grow and mature and share their joy as they reach important milestones, such as graduation, marriage, new career, and child updates.
Excellence in Education
Dr. Jeannotte earned his Doctorate of Dental Medicine from the University of British Columbia and worked as a clinical instructor at UBC Dentistry. He then returned to graduate school to obtain his Master of Clinical Dentistry from the University of Western Ontario.
Dr. Jeannotte has attended the Cleft and Craniofacial Disorders Clinic at BC Children's Hospital, and is qualified to treat the complex orthodontic problems affecting these patients. He is also the current President of the BC Society of Orthodontics.
Dr. Jeannotte has completed both the Invisalign Aligner Intensive and Teen 360 Programs, and uses the latest innovations to treat complex orthodontic problems and surgery cases with Invisalign.
Professional Memberships
Canadian Association of Orthodontists
British Columbia Society of Orthodontists (BCSO)
American Association of Orthodontists
Royal College of Dentists of Canada
Outside the Office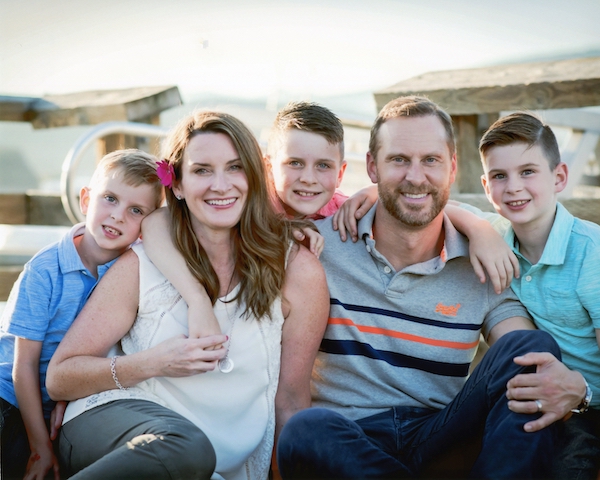 Dr. Jeannotte is married to Karen, a registered nurse who works in critical care at St. Paul's Hospital. They have three teenage boys, all of them hockey players.
In his off time, you can find Dr. Jeannotte at the rink watching his boys play hockey, socializing with friends and family, traveling to New York to visit his in-laws, playing golf, or staying fit. Dr. Jeannotte knows the value that team sports provide in helping the youth of his community grow and develop into future leaders, which is why he also sponsors local sports teams.